Docket Book Printing
Docket Book Printing — Custom Receipt Books, Invoice Books and More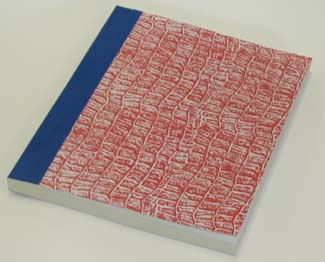 Kainos Print offers a range of quality docket books using no carbon required (NCR) paper in A4, A5, DL and A6 (the sheet you tear out is A5, A4, DL or A6).
We offer tailored solutions to our customers, so if you're in need of custom receipt and invoice books you've come to the right place. We will print docket books using your layout or design the job for you.
We will send you a PDF proof quickly and print and dispatch your job no more than five full working days after you sign off your proof.
Options
You can make a number of choices when making up your order.
A5, A4, DL or A6 books. The sheet you tear out is A5, A4, DL or A6. The book itself is larger (although you can specify that the book is to be A5, A4, DL or A6, and the tear out therefore smaller).
Choice of paper colour and the order of the coloured papers.
Printing in black ink or dark blue (reflex blue). Numbering is in red ink.
Duplicate or triplicate.
Whether all, some or none of the pages are to be perforated for removal.
Whether the books are to be numbered or not, and if so, your starting and finishing number (numbering is included in the price).
Quarter bound with tape and alligator pattern hard covers. You can choose different coloured tape and board.
Wrap around writing tablet incorporating the backing card to place under the current docket.
Multiple Uses
Docket books can be used as;
invoice books,
order books,
receipt books,
quote books,
statement books,
delivery books,
'to do' books,
petty cash,
telephone message pads, and
a host of other potential uses.
Place an Order
Interested in exploring further? You can go straight to the docket book you want by clicking on the appropriate link below. You can get exact pricing, choose the options you want, upload files, and place and pay for your order.
For most products we offer multiple designs for the cost of the total ordered. We cannot offer this option for docket books. The prices are for one design only.
Help and advice on putting your files together
Kainos Print is committed to customer education. We realise that some of our customers are experts, but some are worried that their lack of knowledge and experience will mean their project won't turn out they way they want. We have made a considerable range of resources available on our web site to help all our customers. Click here to access these resources. In particular, we have created a page specifically designed to help you prepare your files for successful, quality printing. Click here to access the 'how to prepare your files' page.
If you can't find the product you want on our web site, click here to go to our custom quote request from where you can provide us with details and ask for a quote for any kind of printed product.
If your docket book design needs are simple, we will do the layout at no charge or for a minimal price. If your needs are more complex, read on . . .
If you don't have the time, the confidence, the ability or the software to design your own art work, Kainos Print offers a top flight design service. We use a highly experienced designer, Dragan Djuric, who has done a considerable amount of excellent design work over many years for Kainos Print staff members. You can see Dragan's design portfolio for yourself by clicking here. Our design rates are extremely competitive, and our turnaround is extremely fast. You will find instructions for using our design service and indicative pricing when you visit Dragan's portfolio page.